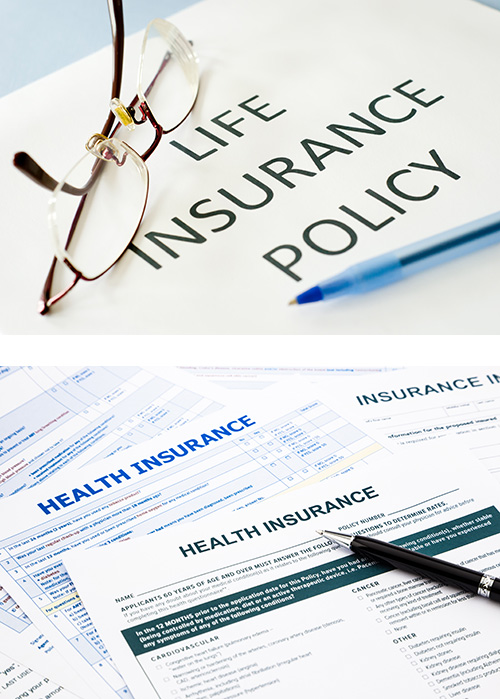 Life Insurance
Life insurance is a great investment/ protection for your family. It is a way to protect the people that matter most to you should the unthinkable happen. It can provide your family with Income replacement and security for the unexpected. Giving you peace of mind knowing your world is protected.
There are different options you have in purchasing life insurance. Deciding on which one is best for you and your family can be overwhelming. Contact one of our advisors to help you decide which one fits you and your family best.
Long-term care Insurance
Long-term care is a great option to provide care if you are unable to due to the unexpected. Long term care is a great way to help protect the retirement you save for and can provide you with the necessary care you may need for an extended period of time.
While people are indeed living longer, it does increase the need for long-term. It is a great way to protect the retirement nest egg you have spent your life earning. With the increase cost for care each year it is a great way to provide financial stability should the unexpected be needed. Long-term care is a great way to provide the care you need without the added stress on how to pay for it. Contact one of our advisors today to learn more.
Annuities
Annuities can be a valuable investment, but they do come with risk. Our advisors will help educate you on the different types and options to help you decide whether this type of investment works for you and your family. Annuities are a way to turn a sum of cash into an income stream.
Employee Benefits
This is a great way to protect the people who help drive your business. Our advisors can help you look for a benefit rich group plan that is cost effective for you and your business. We can help you find the best group plan for your employees. Contact us today for more info:
Group Health Insurance
Group Dental Insurance
Group Vision Insurance
Group Disability Insurance
Group Life Insurance
Medicare Supplement
Medicare supplement insurance policies cover what Medicare does not. Supplement insurance generally covers your Medicare deductible, co-payments and the cost of coinsurance to help alleviate your out of pocket costs. Many policies also cover the cost of medical services that Medicare will not cover.
It is a great way to protect your personal finances should you or your spouse need medical care. Which supplemental policy to purchase is not always straightforward, as premium costs and coverage can vary substantially by plan. Contact one of our advisors today to discuss. We can help you get the plan that fits your specific needs.
Final Expense
Final Expense insurance provides a guaranteed death benefit that allows you to provide your loved ones a tax-free source of funds in your absence. Your premiums will never increase, cannot be cancelled as long as you pay your premiums, and also builds assured cash value that can be borrowed against in the case of financial emergency. Contact one of our advisors today. We can help provide you with the security that your family is taken care of when you are not around.